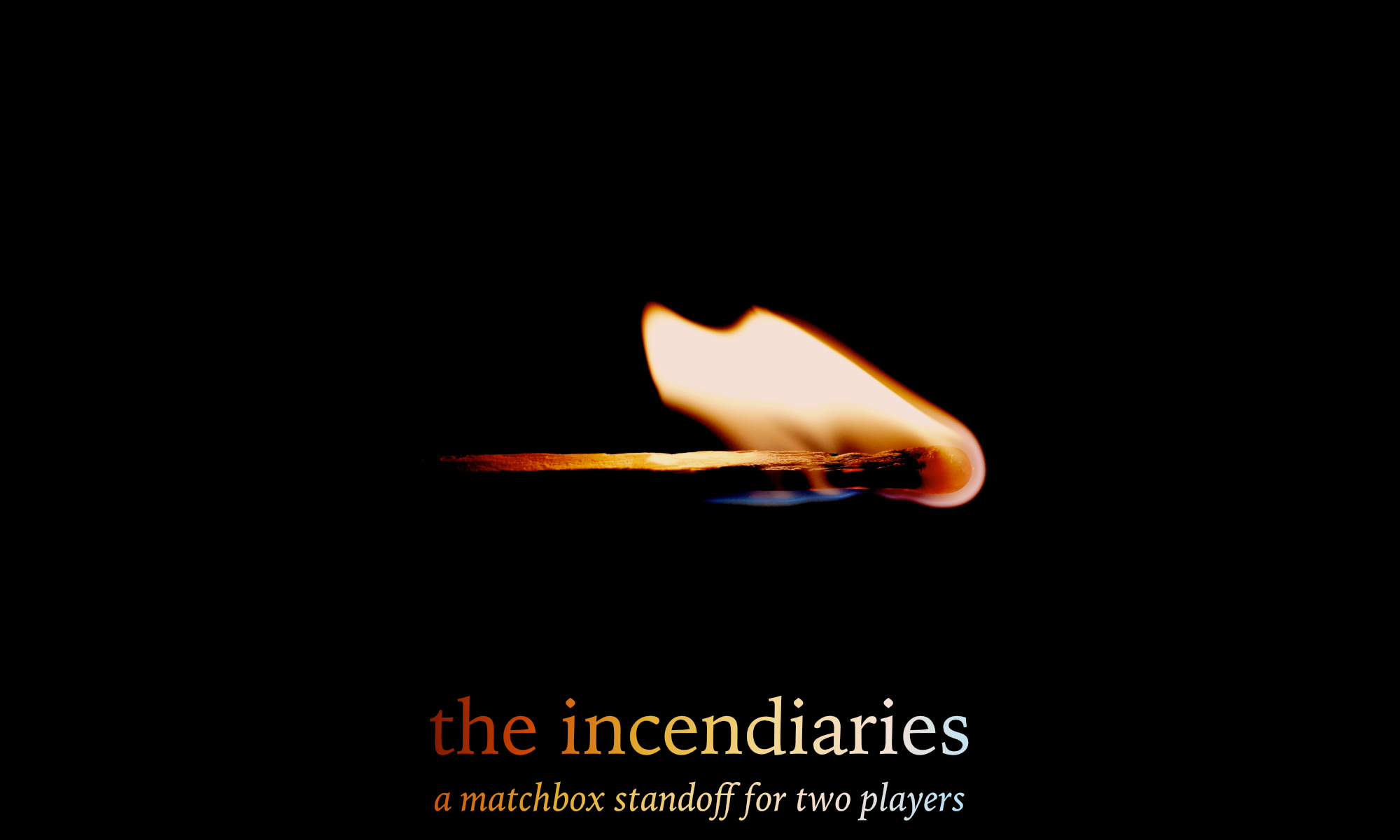 The Incendiaries
Hello all,
Just an exciting heads up! Those of you who are fans of Spindlewheel may know that Sasha Reneau, the game's designer, has been in the process of illustrating a new copy of the deck. All 104 cards, receiving completely new designs — it's a major overhaul!
Sasha was gracious enough to share with me the new art for the Roman Candle and the Spitfire cards, so I've updated those cards in the downloads section of the game. As they themself so eloquently put it: "Sometimes u design cards with the explicit knowledge that they'll be set on fire in a grudge match between two rivals"
Hope you enjoy this update, friends — meet your match out there, and play safe!