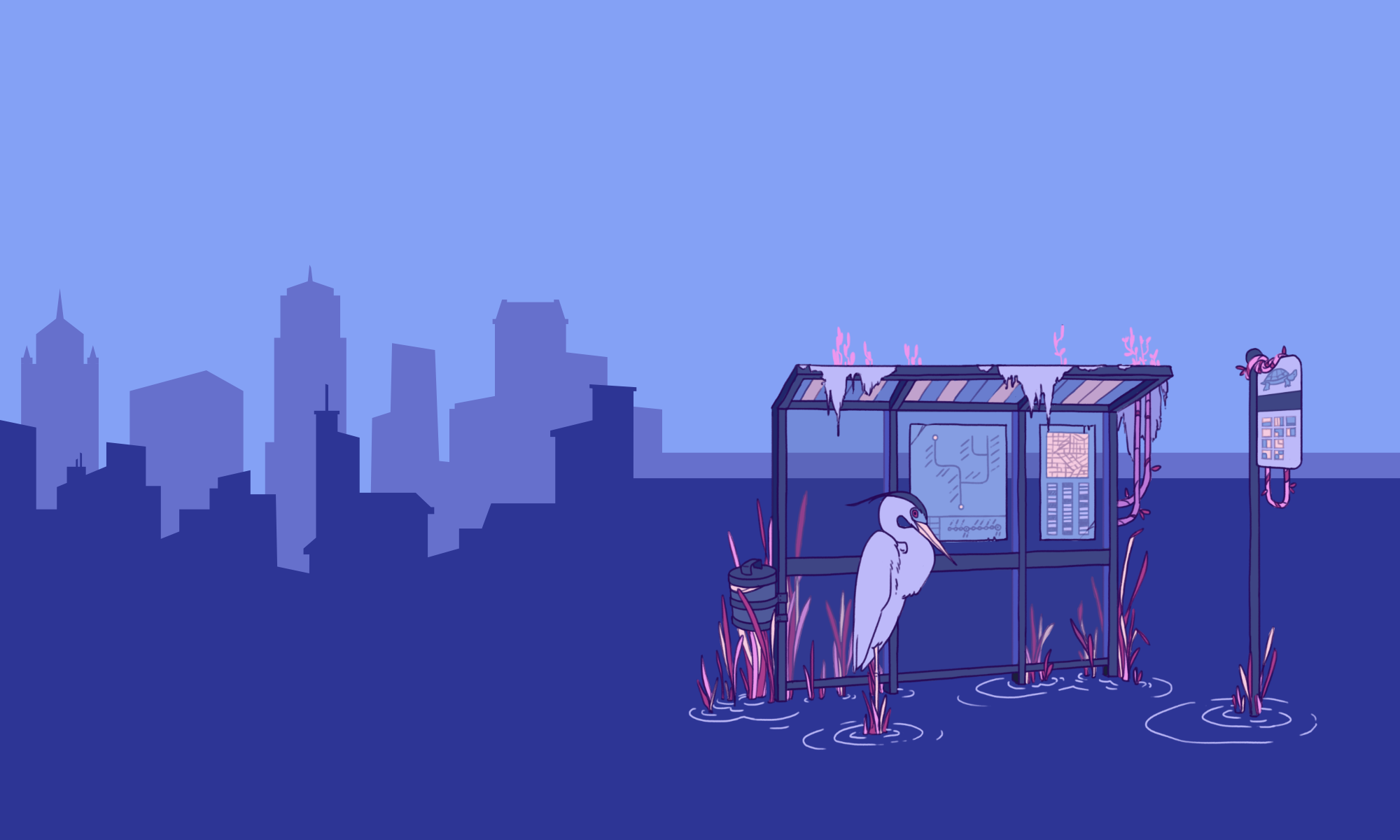 i'm sorry did you say street magic
After sitting on some revisions and feedback for a while, I'm thrilled to announce the release of i'm sorry did you say street magic, v0.2!
i've included a quick changelog here to explain some of the differences between v0.1 and v0.2:
The Resident as vignette: Rather than giving each resident a true name and a "spark", which always felt a little bit like a nebulous extension of the true name, I decided to turn the creation of a Resident into a communal action (similar to the way Scenes work in Microscope). In new Resident creation, one player embodies the Resident in their element, in the thick of doing what they do best, and the rest of the players embody the Landmark where the Resident is based, in order to augment or exemplify their true name.
Clarity of Events: While Events function broadly similar to the way they did in v0.1, the language surrounding the rules has been polished for clarity. A few significant tweaks, though: they are now placed upright on their connected card, folded tent-like, rather than stuck underneath! This folded nature also gives them both a "front", and a "back" — the opportunity to introduce an additional conflicting perspective to the Event.
Aftertexts: I have included two short personal essays in the back of the text! The first essay, "Build the world, not the map", is my love letter to critical worldbuilding and the way that we ascribe meaning to places beyond traditional cartography, both in games and in society at large. The second is an analysis of Ben Robbins' Microscope, the initial game that inspired street magic, and delves into some of the design principles that I kept and the ones that I changed.
Price bump, and Community copies: After quibbling on this decision for a few months, I finally decided to increase the price of this game. I'm proud of the work I've put into this game, and I want to reflect that by pricing it accordingly at a cost that more fairly reflects that time and effort. In order to offset this for those who cannot afford the new price, I've added a Community Copies reward: anyone who can't purchase the new version is free to claim a community copy for free. Honor system, no questions asked.

I'm going to be attending Big Bad Con in a couple of weeks, and i'm excited to be running a couple of sessions v0.2 of street magic while i'm there.
Please feel free to share your feedback, thoughts, and opinions on the game as it currently stands! I'm really satisfied with these revisions, and i'm already starting to kick around ideas for v0.3 in the back of my head.
Happy exploring,
caro
Files
i'm sorry did you say street magic v0.2.pdf
61 MB
Sep 29, 2019
i'm sorry did you say street magic printer-friendly v0.2.pdf
61 MB
Sep 29, 2019
i'm sorry did you say street magic v0.2.txt
41 kB
Sep 29, 2019
Get i'm sorry did you say street magic