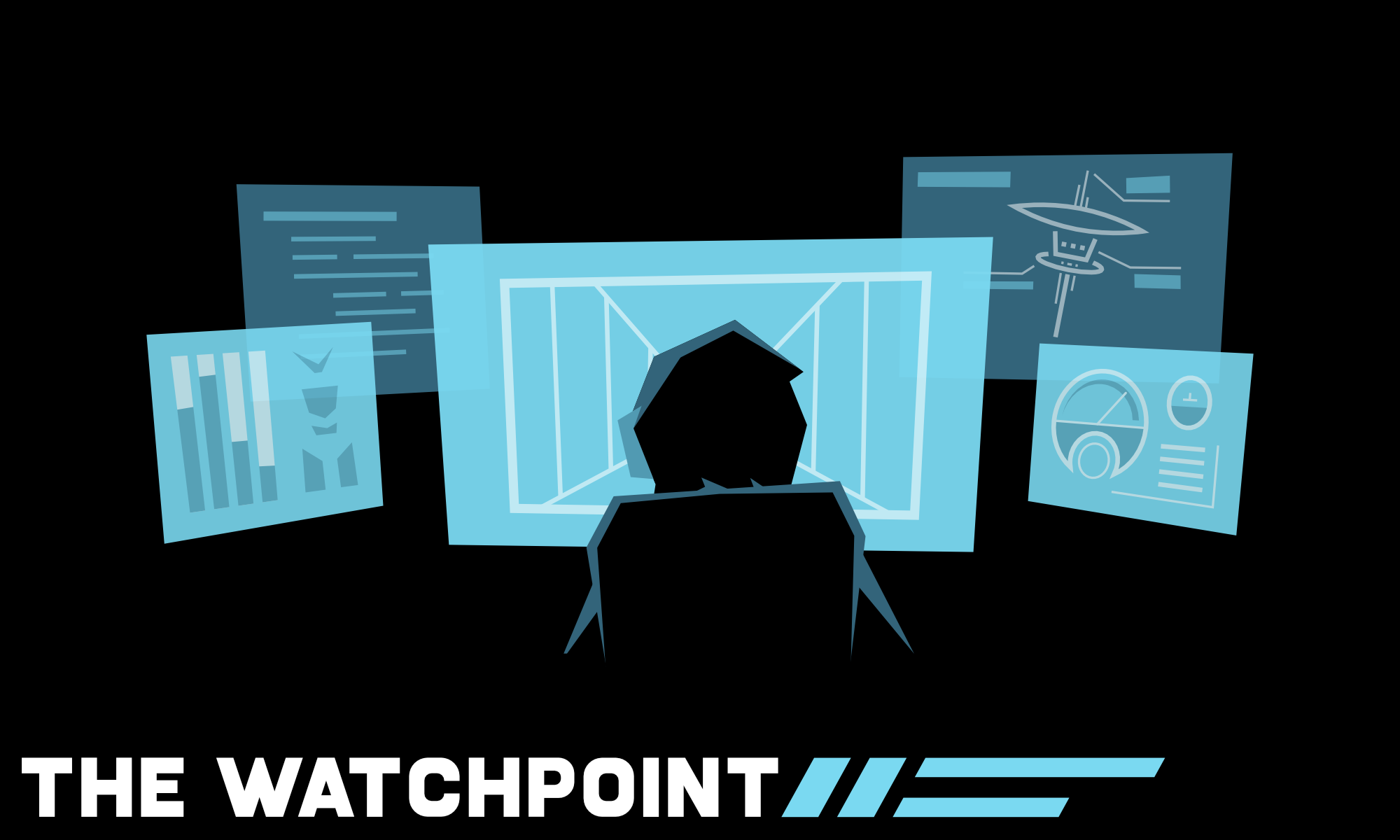 The Watchpoint
The havoc of war stops for no one. Even the most capable squad can find themselves in a tight spot if they're not careful — and that's where you come in. It's stressful, running mission control for your pilots; in combat, fielding information for your crew can be the difference between success and catastrophe. But hey, that's the job:
When the going gets tough, everybody can use an extra set of eyes.
The Watchpoint is a playbook for Beam Saber by Austin Ramsay. Watchpoints are shrewd lookouts and sentinels who work closely with their squad, offering them tactical support and guidance at a distance. Though they pilot no vehicles of their own, they seek to answer the question: what does it mean to improve the efficacy of a group that fundamentally advances the goals of empire? How do you take care of your crew without abetting the war?

This fully-illustrated playbook includes everything you need to play a Watchpoint, including:
8 playbook moves and 7 pieces of specialist copilot gear
Unique custom mechanics for dealing with stress and resistance
Advice and best practices for bringing the playbook to life at the table
A section on the role of ethics in play
Tips on GMing for the Watchpoint
The Watchpoint is a Beam Saber Supply Drop. This material is an unofficial supplement and is not affiliated with Austin Ramsay.

Purchase
In order to download this playbook you must purchase it at or above the minimum price of $5 USD. You will get access to the following files:
The Watchpoint v1.1.pdf
1 MB
The Watchpoint v1.1.txt
16 kB
The Watchpoint - Readme.txt
619 bytes
Community Copies
Support this playbook at or above a special price point to receive something exclusive.
Community Copies
community copies of The Watchpoint - a Beam Saber playbook are free on an honor system basis to those who cannot afford the game at its listed price.
if you have taken a community copy from the pool, consider — but do not feel obligated — taking a moment to leave a positive review, comment, or rating to help boost the game's visibility.
QTPOC: if there are no community copies of the game listed and you would like a copy of the game and can't pay for it, send me a DM at @SeaExcursion on twitter and I will get you a download key, no questions asked.